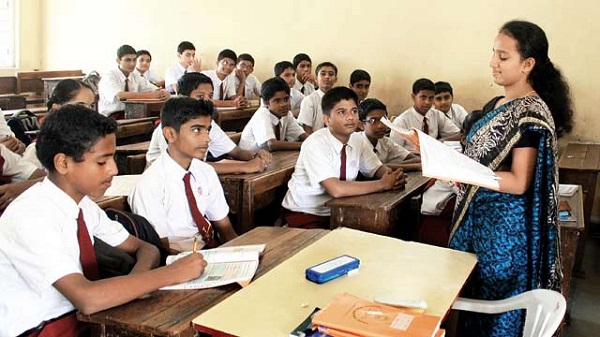 Jawahar Navodaya Vidyalaya (JNVs) are schools that can be found all over India, except in the Tamil Nadu region. Their main aim is to find talented children from the rural parts of India and give them an education that they would not get otherwise because of their parents' background. At the time of writing, there are around 600 JNVs in India.
A Closer Look at JNVs
The idea of building schools that accommodate talented children from poor families was first thought of by Rajiv Gandhi, India's former Prime Minister. To start with, one JNV was to be built in every district in the country. The first two NJVs were built in 1985 in Jhajjar and Amaravati.
Every Vidyalaya comes equipped with a campus, classrooms, dormitories for students, staff, quarters, a canteen, a library, science labs, workshops and places for the students to relax and let off some steam. They take up around 30 acres of land each, land which the government of the state provides free of cost.
Admission into These Schools
Space is obviously limited in this schools, so only the smartest underprivileged children will be admitted. In order to be admitted, each student must carry out a test that will determine whether they have what it takes to succeed at the school.
This test is known as the Jawahar Navodaya Vidyalaya Selection Test. It is a written test that has been designed in such a way to ensure that all the children that take it are on a level playing field. The test is split into three different categories, with each category holding a different weight. There is mental ability, which holds a 50% weightage, while the language and arithmetic sections both have a weightage of 25%. The test is also available in twenty different languages, so candidates can take the test in the language that they feel the most comfortable using.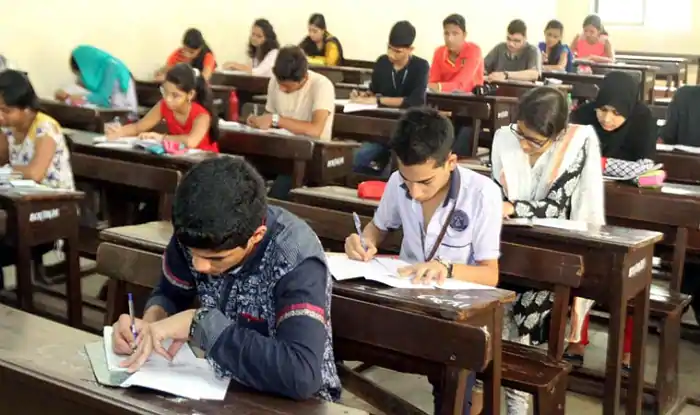 Candidates can only apply for a JNV that is in their district, and at the time of admission that have to be between the ages of 9 and 13. A minimum of 75% of the seats available at the school will be taken up by children from rural areas, with whatever seats are left being taken up by urban children from the same district. One-third of the seats are reserved for female students.
The Importance of Sport
Sport is considered to be very important in India and JNVs place a lot of emphasis on their students participating in a whole range of sporting activities. In fact, the students are two hours each day to play sports and other activities. At each JNV you will find quality facilities for football, handball, basketball, badminton, hockey, chess, table tennis, kabaddi, kho-kho, and, of course, cricket. So, whatever a particular child enjoys playing, they will be able to do so at a JNV. Moreover, they'll probably meets the student that succeed in cricket in PSEB.
Each year, inter-school tournaments are held to see which school comes out on top when it comes to sports.
| | | |
| --- | --- | --- |
| State Name | Candidate Name | Subject |
| Goa | Meghan Kumble | Science with Maths |
| Goa | Akansha Thakur | Science without Maths |
| Goa | Aditya Sharma | Commerce with Maths |
| Goa | Sonam Kumar | Humanities |
| Goa | Manya Raj | Humanities |
| Goa | Rohan Kumari | Vocational |
| Goa | Sanjana Singh | Science without Maths |
| Goa | Nasim Yadav | Humanities |
| Goa | Raushan Gupta | Science with Maths |
| Goa | Abhishek Shrivastva | Commerce without Maths |
| Gujrat | Kajol Patadia | Vocational |
| Gujrat | Mayur Hardas | Humanities |
| Gujrat | Narend Shah | Science without Maths |
| Gujrat | Sadhu Shah | Science with Maths |
| Gujrat | Patwa Manoj | Humanities |
| Gujrat | Vaghela Jaiswal | Commerce without Maths |
| Gujrat | Damor Dubey | Vocational |
| Gujrat | Manish Himmatlal | Humanities |
| Gujrat | Panchal Maheshbhai | Humanities |
| Gujrat | Sen Khangar | Commerce with Maths |
| Maharashtra | Paste Karekar | Science without Maths |
| Maharashtra | Rutuja Parab | Science without Maths |
| Maharashtra | Awasare Gawade | Science with maths |
| Maharashtra | Rashmi Agre | Commerce with Maths |
| Maharashtra | Ritik Pilankar | Humanities |
| Maharashtra | Ghadi Palekar | Vocational |
| Maharashtra | Sujal Ganesh | Humanities |
| Maharashtra | Sayali Teli | Science without Maths |
| Maharashtra | Arya Mestry | Humanities |
| Maharashtra | Aniket Teli | Vocational |
| Dadra Nagar Haveli | Manish Patel | Science with Maths |
| Dadra Nagar Haveli | Mansi Singh | Science with Maths |
| Dadra Nagar Haveli | Trishna Kaushik | Humanities |
| Dadra Nagar Haveli | Rachit Rai | Vocational |
| Dadra Nagar Haveli | Bih Pandey | Commerce without Maths |
| Dadra Nagar Haveli | Chirag Kiran | Humanities |
| Dadra Nagar Haveli | Vadale Vinod | Science without Maths |
| Dadra Nagar Haveli | Coman Vaman | Science without Maths |
| Dadra Nagar Haveli | Shukla Kiran | Commerce with Maths |
| Dadra Nagar Haveli | Priyanka Raut | Humanities |
| Bihar | Anju Shah | Commerce with Maths |
| Bihar | Zoha Kumar | Science without Maths |
| Bihar | Lalan Fatma | Science with Maths |
| Bihar | Papiya Sah | Commerce with Maths |
| Bihar | Banti Noor | Science without Maths |
| Bihar | Ajay Rahman | Commerce with Maths |
| Bihar | Nadiya Perween | Humanities |
| Bihar | Aman Kumari | Commerce with Maths |
| Bihar | Gudia Alam | Humanities |
| Bihar | Shadab Alam | Science with Maths |
| Jharkhand | Devjeet Pandit | Commerce without Maths |
| Jharkhand | Manoj Rani | Science without Maths |
| Jharkhand | Bimal Tudu | Commerce with Maths |
| Jharkhand | Damu Nayek | Vocational |
| Jharkhand | Nikki Choure | Commerce without Maths |
| Jharkhand | Sourav Kohli | Humanities |
| Jharkhand | Vikash Das | Science without Maths |
| Jharkhand | Riya Samad | Humanities |
| Jharkhand | Rakesh Paul | Commerce with Maths |
| Jharkhand | Neha Bharti | Commerce without Maths |
| West Bengal | Srijani Sharma | Science without Maths |
| West Bengal | Rohit Sharma | Commerce with Maths |
| West Bengal | Totan Biswas | Commerce without Maths |
| West Bengal | Hritik Pal | Commerce without Maths |
| West Bengal | Rana Sardar | Commerce with Maths |
| West Bengal | Baishali Das | Science without Maths |
| West Bengal | Nikita Barman | Humanities |
| West Bengal | Ejaz Ahmed | Science without Maths |
| West Bengal | Pabitra Sekh | Commerce with Maths |
| West Bengal | Arnab Ghosh | Science without Maths |
| Andhra Pradesh | Gorthi Mounika | Science with Maths |
| Andhra Pradesh | Tupakula Teju | Commerce without Maths |
| Andhra Pradesh | Kuruba Tharun | Vocational |
| Andhra Pradesh | Yadava Naik | Science without Maths |
| Andhra Pradesh | Golla Naik | Humanities |
| Andhra Pradesh | Gujjala Yadav | Science with Maths |
| Andhra Pradesh | Amudala Ganesh | Science without Maths |
| Andhra Pradesh | Virat Shreyasa | Commerce without Maths |
| Andhra Pradesh | Macherla Jahnavi | Science with Maths |
| Andhra Pradesh | Kalathur Srihari | Science without Maths |
| Karnataka | Sindhu Kamatar | Science without Maths |
| Karnataka | Renuka Kumar | Science with Maths |
| Karnataka | Sonali Singh | Commerce with Maths |
| Karnataka | Ambika Singh | Science with Maths |
| Karnataka | Lalitha Biradar | Vocational |
| Karnataka | Manohar Kalal | Commerce with Maths |
| Karnataka | Ajay Maddi | Commerce with Maths |
| Karnataka | Suvarta Shinge | Science with Maths |
| Karnataka | Srustti Patil | Science without Maths |
| Karnataka | Aishwarya Ankalgi | Science with Maths |